In this article, we're exploring the basics website owners need to know about hosting audio files and videos. We'll explain why hosting videos and audio files directly on your website is a bad idea, and a work around. You'll learn how to choose a host for these files, and a quick frame of reference for the file sizes.
An estimated 68% of the United States population listens to online audio on a monthly basis. A recent study shows that 78% of people report watching videos online each week, with "55% of those watching on a daily basis."
With numbers like that, it's easy to see why website owners are taking audio and video more seriously.
While it can be exciting to start creating and hosting audio files and videos for your own website, it's important to know how to do this without hurting your site's page loading time (sometimes referred to as "performance").
Hosting Audio Files for Websites
Before you start hosting audio files, you need to know how much your website hosting can handle.
Every website host is different, and file sizes vary. It's important to know that hosting large audio files on your website will probably slow down your site, lead to uploading errors, and lagging. Since Google and other search engines are increasingly factoring in site speed, you'll want to make sure you don't slow down your site. You can avoid slowness by understanding how to host files wisely.
WordPress sites, allow these types of audio files:
Now, let's dive into what types of audio files website owners should consider for their website. This can be anything from sound files, to podcasting episodes, to music. Then, we'll talk about the best ways to host them, and where.
Hosting Music and Sound Files
We recommend that you don't host audio files on your website unless they are under 1 minute long and you're only hosting 1 or 2 audio files.
We recommended hosting music files on a platforms like SoundCloud, or even YouTube. (You'll need to add an image to your file for it to play on YouTube. But it's a great option.)
An easy way embed your sound clips or files is to use an "audio block." This works for any site that uses Gutenberg blocks and WordPress.
These audio blocks are simple, sleek, and pretty user-friendly. The simple volume and play buttons lets the user choose whether or not they want to listen to the sound file.
The Audio Widgets and Music Player Widgets in WordPress is another great option for an embedded player. These widgets can be added to the sidebar or footer of the site and link to the audios you've created.
Even if you're not using WordPress, most website providers will let you upload an audio or music file. Popular website-builders like SquareSpace also have an "Audio Block" feature, and Wix allows users to directly upload single-track music files.
To be clear, it's still important to know when you should host audio and music files either inside or outside of your website.
Hosting Podcast Episodes
Podcasting is a rapidly growing medium. A recent article from Forbes shows that the percentage of monthly podcast listeners aged 12-34 has grown to 49% in 2020. And 75% of the United States adult population knows the term "podcasting."
This is a huge deal for website owners who want to venture into podcasting. Of course, if you're passionate about podcasting and want to add your podcasts to your site, you may want to consider a few things…
First, podcasts are not like typical audio files. They're usually hosted on another platform, and can be shared on other websites via RSS feeds. Most podcasters upload their episodes to streaming platforms like Apple Podcasts, Google Play, Spotify, Stitcher, etc. and then import the podcast feed into their site.
While you can directly upload a podcast on a website, we don't recommend it. Podcast files are usually quite large, add to your website's bandwidth (the amount of data the website uses in a specific time period), and slow site loading time.
You don't want your site to crash and be unavailable because it couldn't handle these demands. So, hosting your podcast episodes outside of your website is a smart way to go.
Hosting Videos for Websites
Similar to podcasts, we don't recommend hosting videos on your website. Here's why:
Problems with Hosting Videos on Your Website
Video files, like podcast episodes, are usually very large — potentially hundreds of megabytes. This slows down the website's performance and causes pages to stall. If more than one or two people are trying to watch the video you uploaded at the same time, there's bound to be crashes that will make your site unavailable.
Additionally, almost all hosting companies have a size limit on the files in your account. Hosting videos on another platform helps decrease that concern (and risk factor).
How do you skirt around this?
Embed your video. Don't upload the video directly to your site. Instead upload the video to the hosting platform of your choice (like YouTube), copy the URL, and paste the URL into your website. If you use a YouTube link the block will be automatically changed to a YouTube block. If you use a Vimeo link the block will be automatically changed to a Vimeo block.
"Embedding" means that the video displays and plays on your site as if it were inside your website, and unless they are intentionally looking, your users may not realize that the video is hosted off-site.
If you want the video to be private and member access-only, use Vimeo for hosting your videos. If you want your video to be public then use YouTube. Remember YouTube is the second larges search engine online. You'll want a hosting platform that can handle large amounts of traffic without the risk of crashing the website.
Best Audio File Hosting Platforms
Now you're ready to consider your options when it comes to audio platforms! To help website owners make better decisions about their hosting platforms, we compiled this list of the top options available.
SoundCloud
It's hard to write an article like this without including SoundCloud. You can upload podcasts and engage with the community for free if you're just starting out. They also have a Pro Unlimited plan to help podcasters enjoy unlimited posting, audience insights, the ability to "pin" podcasts, and even get paid for their work.
Their Pro Unlimited plan starts at $12/month.
Blubrry
Blubrry is a full-service podcast hosting company for WordPress website owners. They offer complete website hosting, statistics and insights, and include the Powerpress Plugin to easily publish and distribute podcasts. There's also free technical support via email, video, and documentation.
Blubrry is a well-respected and trusted platform in the WordPress community, and has affordable plans available for just about any user.
The small account starts at $12/month.
Seriously Simple Podcasting
Seriously Simple Podcasting is a free WordPress podcasting plugin. If Blubrry is too expensive or ambitious, you can always use this plugin to make podcasting a breeze. Castos is the creator of this plugin, and is specifically dedicated to helping WordPress users navigate podcasting from all stages.
Seriously Simple takes a few minutes to install, and allows users to manage their RSS feeds directly from their WordPress site. And, if you use Castos and Seriously Simple together, you can submit a podcast episode to a source like Spotify in a flash.
For website owners craving simplicity, this is a no-brainer.
Best Video File Hosting Platforms
Now that we've covered audio, here are our top picks for video file hosting platforms to use outside of your WordPress site (or any other site).
YouTube
YouTube is owned by Google and is the second biggest search engine in the world (that includes 3 billion searches a month!). For content marketing purposes, this is an amazing opportunity for any website owner. Use YouTube SEO strategies to help your videos bump up the search engine rankings, even in the early creation stages.
Bonus: If you have enough subscribers and enough views you can monetize your videos and earn money from the views.
YouTube is also 100% free. They offer free unlimited cloud storage for files, the ability to private and enlist videos of your choice, and can help you build a loyal audience.
Vimeo
While YouTube is more casual, Vimeo is for professionals. If you don't want your video to be public because you're charging people to view it, then Vimeo is for you. You can make your video private and no one except someone with the link can view it.
It's also quite easy embed videos hosted on Vimeo.
Vimeo's Pro plan starts at $7/month.
Dailymotion
A free video hosting site similar to YouTube, Dailymotion is another option that's perfect for website owners who want to share private videos to their communities. It's not as robust as Vimeo, but Dailymotion still offers a strong video hosting platform option for website owners who want to embed videos from other sites.
This is another good option for entertainment-based business websites. If you operate in journalism, film, and media (or similar genre), this may be a good fit.
Users are limited to 2 hours of uploading each day. But, like YouTube, there's no limit to the amount of videos you store in the cloud.
In Conclusion
Website owners have many choices for hosting audio files and videos. Whether you're trying to grow your business, change your content marketing strategy, or start a podcast without slowing down your website, it's always smart to try and host media outside of your site.
---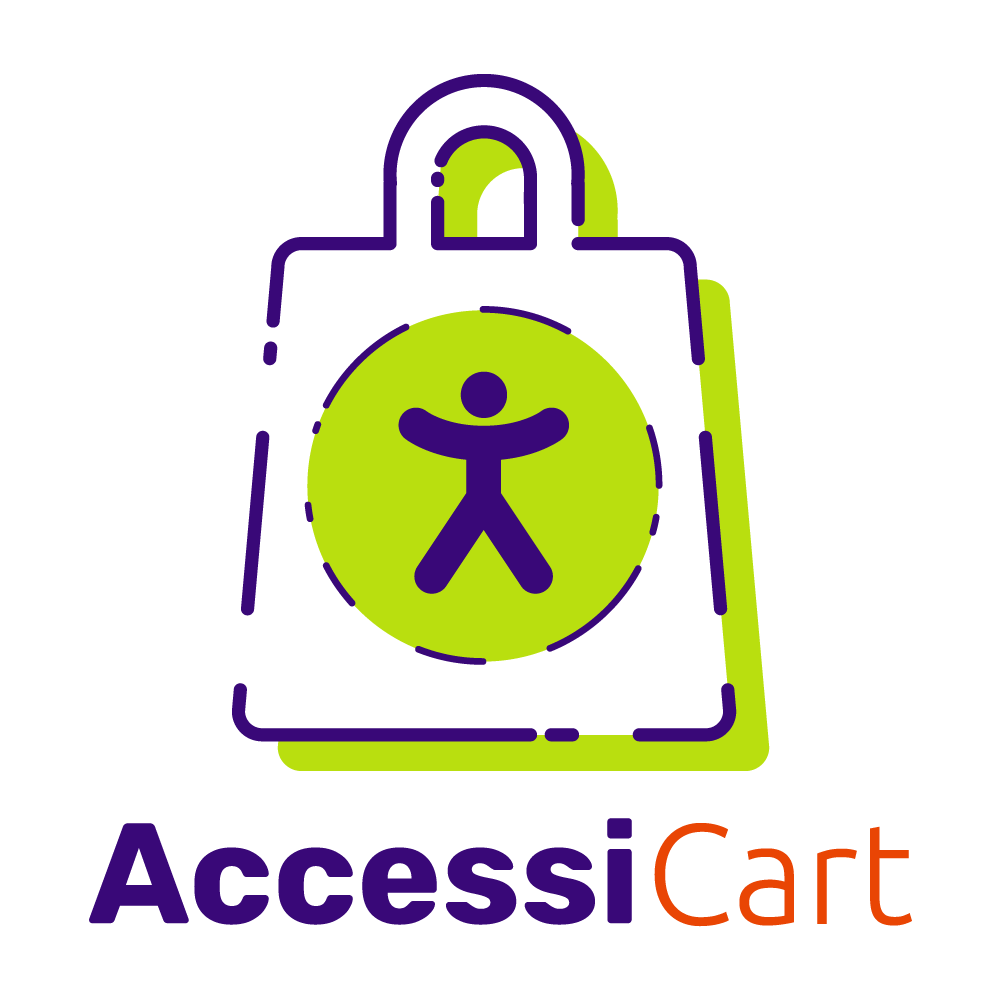 Never miss another article from us. Sign up today to receive our monthly newsletter to learn more about website accessibility, best content practices, and more.